Black History Month Spotlight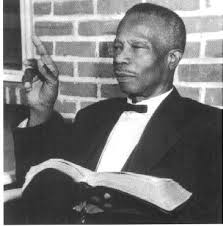 Bishop Charles Harrison Mason was born September 8, 1864, on the Prior Farm near Memphis, Tennessee. His father and mother, Jerry and Eliza Mason, were members of a Missionary Baptist Church, having been converted during the dark crises of American Slavery.
Elder Mason was converted in November, 1878, and baptized by his brother, I.S. Nelson, a Baptist Preacher, who was pastoring the Mount Olive Missionary Baptist Church near Plumerville, Arkansas. In 1893, he began his Christian Ministry with the accepting of ministerial licenses from the Mt. Gale Missionary Baptist Church, in Preston, Arkansas.
He then experienced sanctification through the word of God and preached his first sermon in "Holiness" from II Timothy 2:1-3: "Thou therefore endure hardness as a good soldier of Jesus Christ."
During a visit to Los Angeles, California where a great Pentecostal revival at Asuza Street was held led by Elder W.J. Seymour, then Elder Mason was filled with the glory of the Holy Spirit. A man dedicated to prayer, fasting and a holy way of life, Bishop Mason's spiritual leadership spread the message holiness abroad and expanded the Church Of God In Christ. Today the church is international and has more than six million members.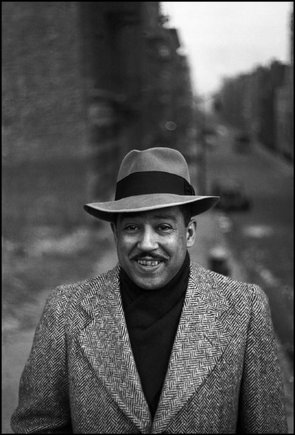 An American poet, social activist, novelist, playwright, and columnist, Langston Hughes was one of the earliest creators of the literary art form known as jazz poetry and is considered the leader of the Harlem Renaissance. Born in Joplin, Missouri, Hughes developed an insatiable appetite for reading. In his autobiography,
The Big Sea,
he wrote, "I was unhappy for a long time, and very lonesome, living with my grandmother. Then it was that books began to happen to me, and I began to believe in nothing but books and the wonderful world in books. He is known for great notable literary works like
The Negro Speaks of Rivers
,
My People
, and
Not Without Laughter
.
"The night is beautiful,
So the faces of my people.

The stars are beautiful,
So the eyes of my people

Beautiful, also, is the sun.
Beautiful, also, are the souls of my people."
My People" in The Crisis (October 1923)
Information derived from Wikipedia's page on Langston Hughes